MOCO B Series 0BT1 FGG.0B.305 to Right Angle USB Cable
We can make a broad range of cables and connectors. Here are part of custom connector and cables for our customer.
For cables, we can make it in any specification. You can choose different cable length, color, jacket material, wire gauge and cable shape.
We have a variety of injection molds to make different wire harnesses to meet your needs. Such as a spiral cable, Y-split cable, free ends cable and so on.
Product Introduction
Electrical cables are used to connect two or more devices, enabling the transfer of electrical signals or power from one device to the other. Cables are used for a wide range of purposes, and each must be tailored for that purpose. Cables are used extensively in electronic devices for power and signal circuits. Long-distance communication takes place over undersea cables. Power cables are used for bulk transmission of alternating and direct current power, especially using high-voltage cable. Electrical cables are extensively used in building wiring for lighting, power and control circuits permanently installed in buildings. Since all the circuit conductors required can be installed in a cable at one time, installation labor is saved compared to certain other wiring methods.A cable assembly is the composition of one or more electrical cables and their corresponding connectors. A cable assembly is not necessarily suitable for connecting two devices but can be a partial product (e.g. to be soldered onto a printed circuit board with a connector mounted to the housing). Cable assemblies can also take the form of a cable tree or cable harness, used to connect many terminals together.Sensor cables and RF cables are popular in market, MOCO cable manufacturer can provide customized service to match customer's requirements.
Product Information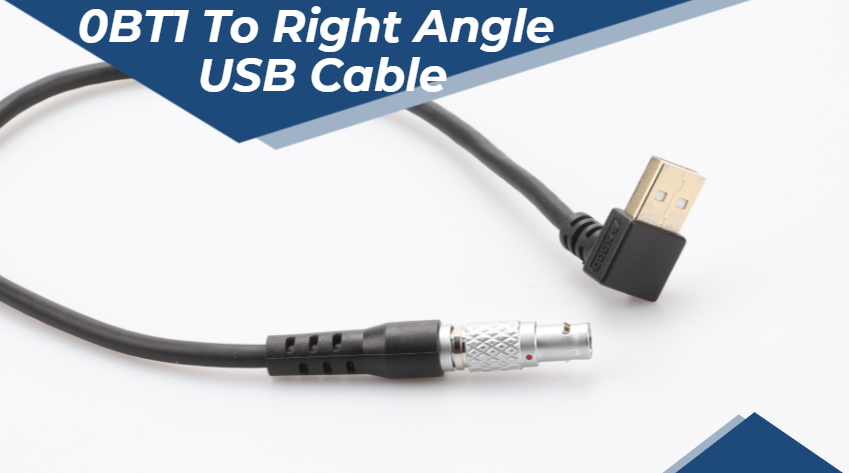 Company Advantages
Professionalism: 10 years professional
push pull connectors
R&D experiences to meet customers' customized requirements; Excellent sales team, 7/24 help customers to solve their problems.
Flexibility: Quickly and flexibility response for customer requirements and market changes. Universal model are rich in stock to achieve fast delivery.
AUTHORITY: Passed GJB9001C-2017, ISO9001:2015, UL, CE and RoHS certifications
Certifications and Patents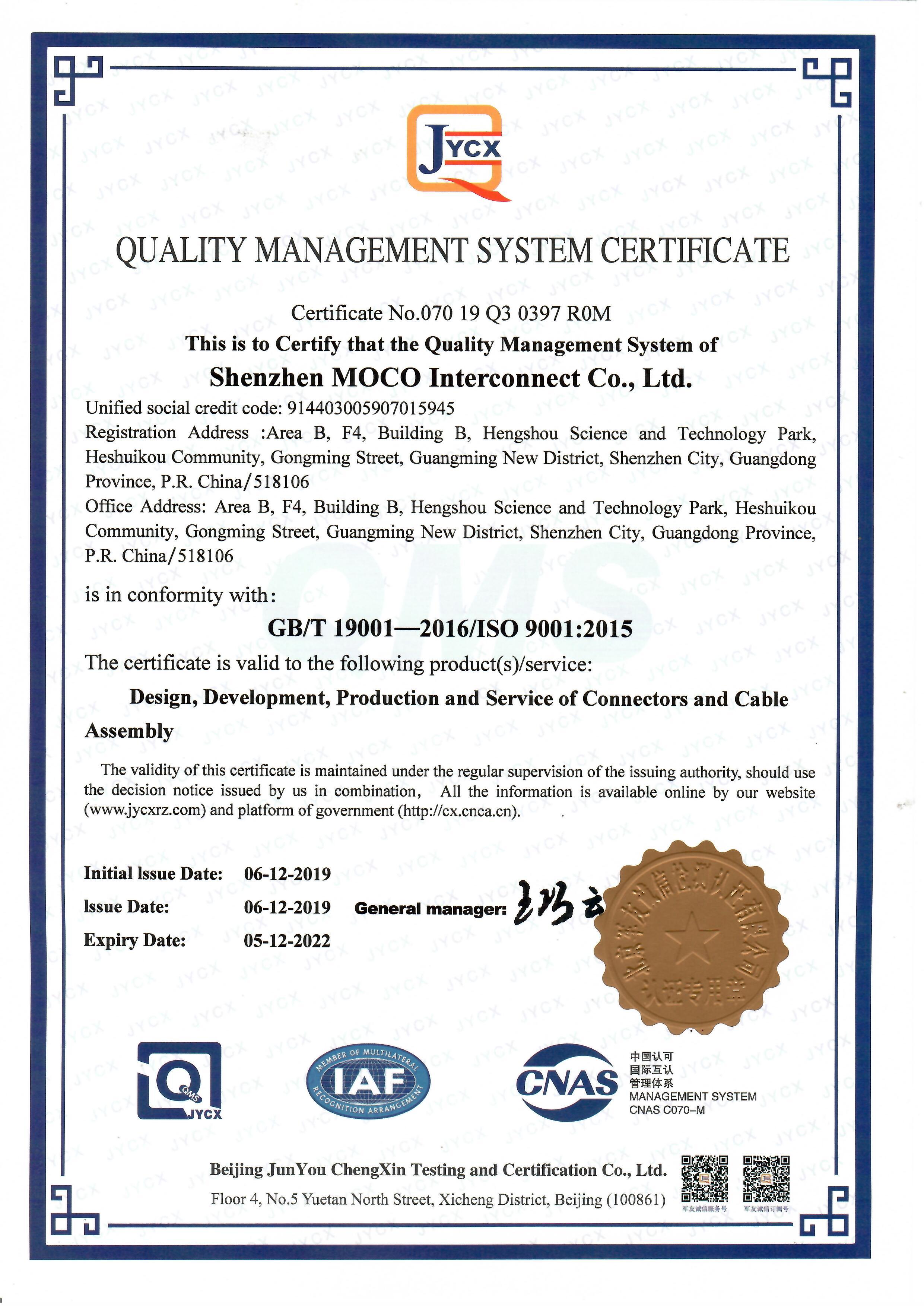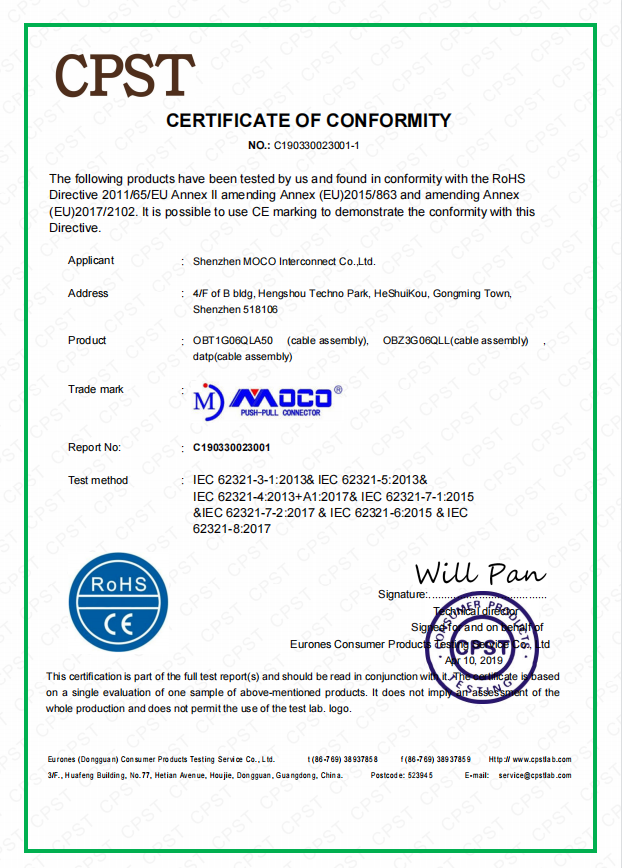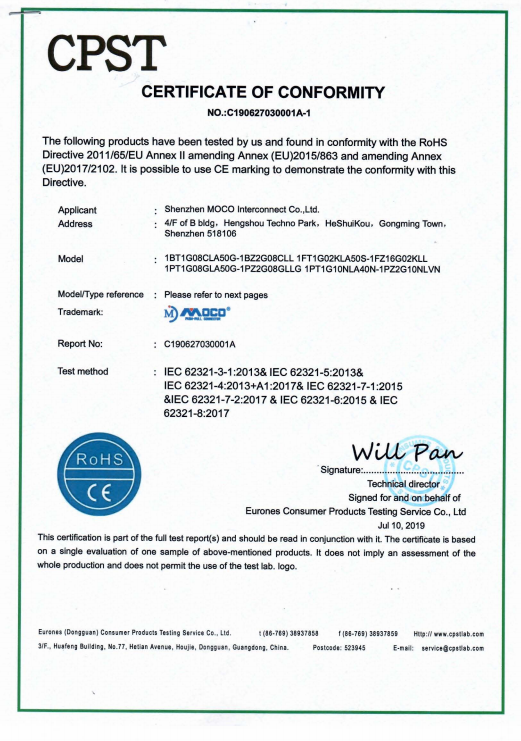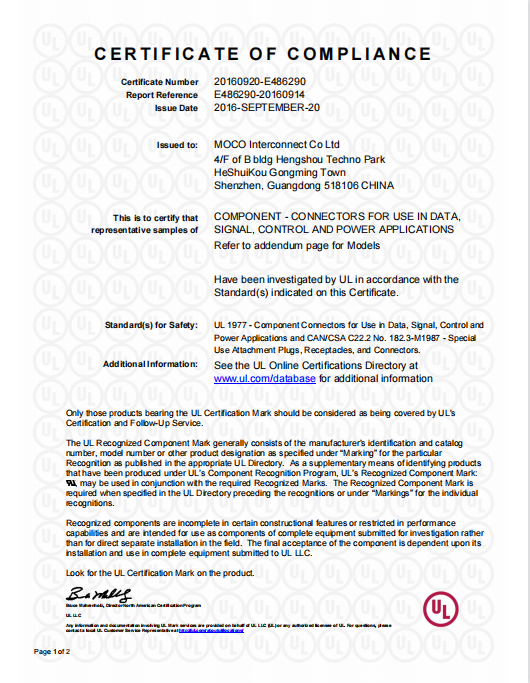 Frequently Asked Questions about custom cable manufacturers
Q:A:
Q:A:
Q:A:
Q:A:
Q:A:
IF YOU HAVE MORE QUESTIONS,WRITE TO US
Just tell us your requirements, we can do more than you can imagine.