Industrial Threaded Connectors Products | MOCO connector
This is a waterproof, small size, thread-locking multi-pin connector with IP68 rating. Designed for outdoor applications, It also contains an inner sleeve and a sealing ring to prevent the penetration of solid and liquid substances. Multi-core mechanical positioning pins to prevent mixed insertion,360 ° electromagnetic shielding. Multi-core configuration 2-32 pin.
Product Introduction
The MOCO M Series offers a modular, ergonomic, rugged and reliable circular multipole connector for applications needing quick and secure Push-Pull latching. Making it an ideal choice for test and measurement, instrumentation, medical devices, research and audio/video applications.
The modular insert configurations include a wide range of high-density multi-pole or hybrid electrical contacts. Contacts can be of solder type, crimp, PCB straight or PCB elbow, fiber, coaxial, thermocouple, pneumatic, fluidic or even high voltage type of contact.
The MOCO M Series ranges from 1M to 3M size,MOCO's keying system allows for a higher contact density while preventing mismating.These high quality LEMO connectors are UL listed and cable assembly can be provided.
Product Information
1. Multipole types 2 to 26 contacts
2. Solder or PCB contacts (straight or elbow)
3. High Packing density for space saving
4. Multiple key options to avoid cross mating of similar connectors
5. Keying system (G key standard) for connector alignment
6. 360° screening for full EMC shielding
7. Rugged housing for extreme working conditions
8. IP Rating: IP66-68
Company Advantages
Flexibility: Quickly and flexibility response for customer requirements and market changes. Universal model are rich in stock to achieve fast delivery.
Universality: Widely used in the fields of military, medical, audio-video, navigation, measurement, aviation, security, communication and automotive.
AUTHORITY: Passed GJB9001C-2017, ISO9001:2015, UL, CE and RoHS certifications
Certifications and Patents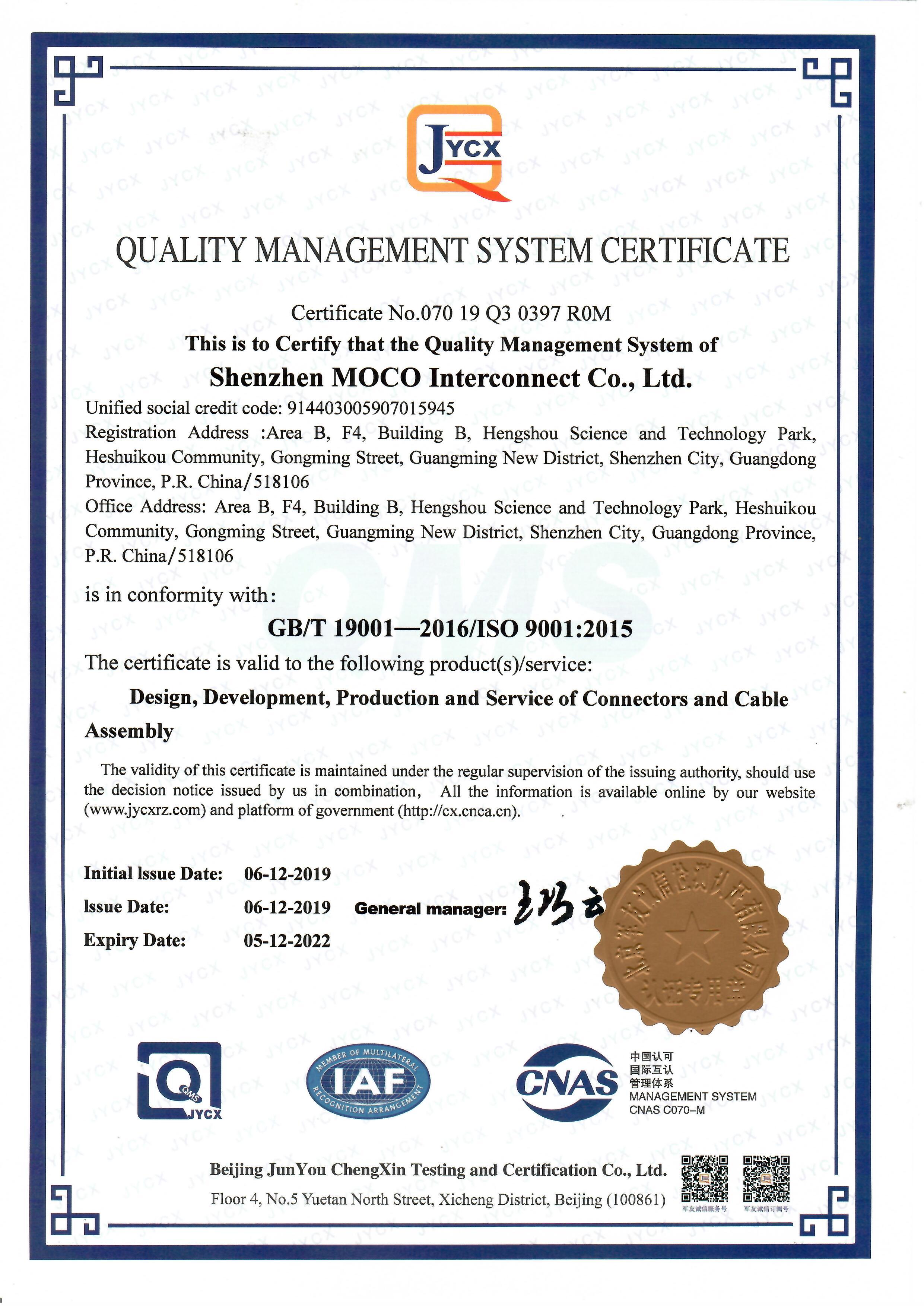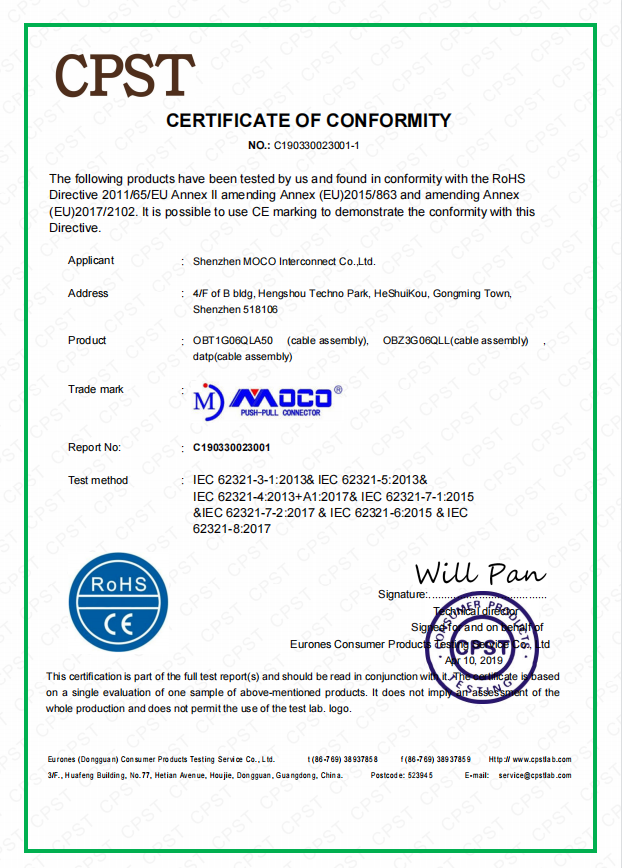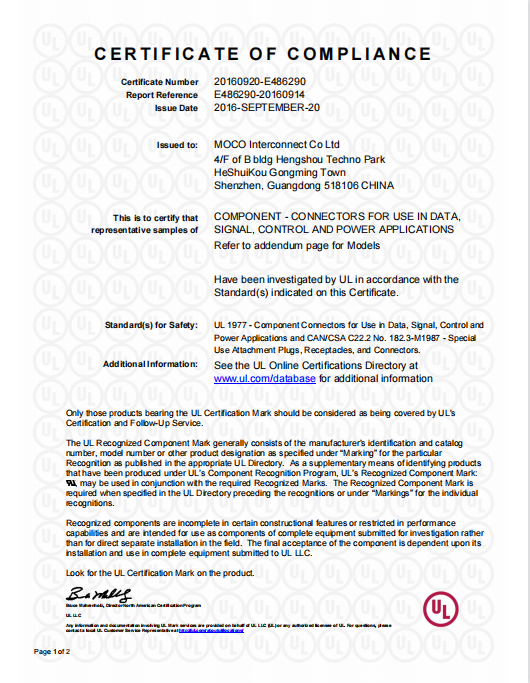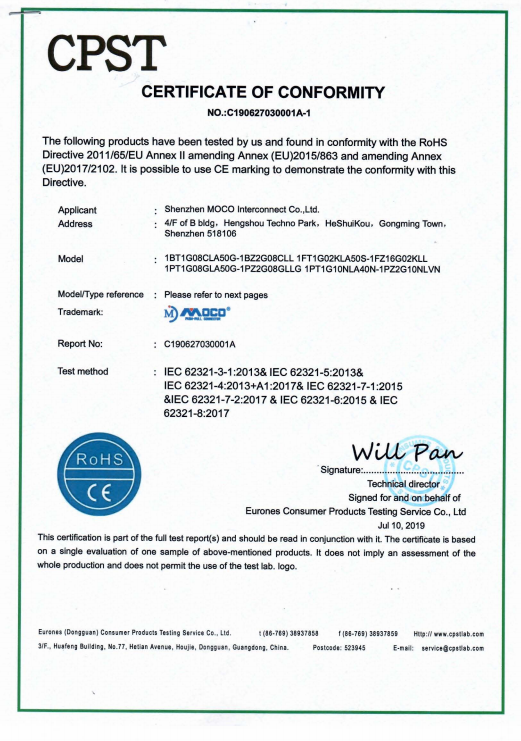 Q:A:
Q:A:
Q:A:
Q:A:
Q:A:
IF YOU HAVE MORE QUESTIONS,WRITE TO US
Just tell us your requirements, we can do more than you can imagine.