Shenzhen MOCO Interconnect Co Ltd
You're in the right place for Shenzhen MOCO Interconnect Co Ltd.By now you already know that, whatever you are looking for, you're sure to find it on MOCO connector.we guarantee that it's here on MOCO connector.
Shenzhen MOCO Interconnect Co., Ltd. can send samples in short time to customers for testing. .
We aim to provide the highest quality Shenzhen MOCO Interconnect Co Ltd.for our long-term customers and we will actively cooperate with our customers to offer effective solutions and cost benefits.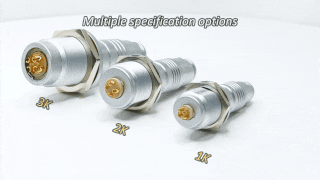 MOCO is a leading connector supplier, especially in push pull connector field. The push–pull connector is a type of cable interconnect that provides a strong locking mechanism that is only released by squeezing the connector body, thus preventing accidental disconnects. The connector is cylindrical, enabling a wide range of body styles and configurations such as low or high voltage multipin, coaxial, triaxial, fluid and gas. 
If You Have More Questions, Write To Us
Just tell us your requirements, we can do more than you can imagine.With an export license, we are a stable, professional, and progressive developing electrical connector manufacturer who have experience of exporting electrical cable and electrical connector products to the world.